Bauhaus is a nicely looking portfolio WordPress theme, focused on minimalism, elegance and simplicity. The theme featured with three templates for portfolio page. You can choose among amazing masonry grid, classic view or modern elegant view. This theme offers the best solution for architecture and portfolio websites.
If you like Bauhaus WordPress theme, please don't forget rate it







. It really helps us a lot, thank you very much!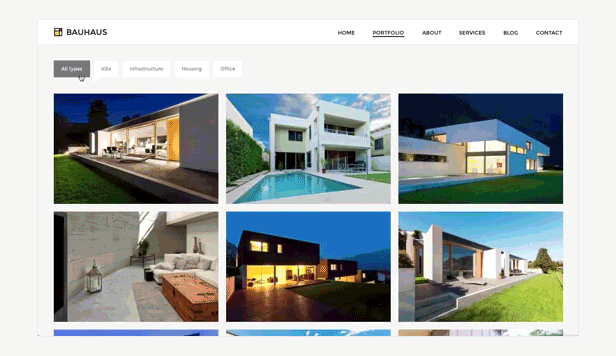 Feedback from our beloved customers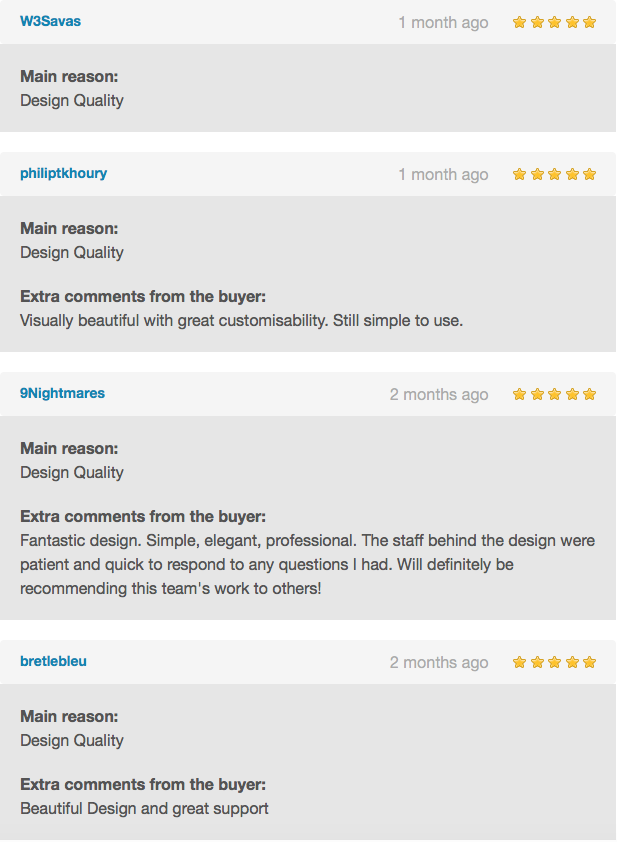 Overview
Demo content is included in the theme.
Plugins are used and bundled with the theme:
Profilini – Avatar and Profile Manager
Fonts
Montserrat (700, regular) and Open Sans (700, 300, regular)
Graphics
Note: All images are just used for preview purpose only and are NOT included in the final purchase files.
Changelog
Version 1.3.4
- Fixed: some minor bugs and adjustements in the theme
- Fixed: added one of the required plugins which was missed in the prev version

Version 1.3.3
- Fixed: some minor bugs

Version 1.3.2
- Fixed: a bug related to background appearance on portfolio three page template

Version 1.3.1
- Added: Profilini plugin (replacement of Uni User Avatar plugin)
- Updated: FontAwesome to 4.7
- Updated: the documentation
- Fixed: some minor css and js issues
- Fixed: the languages menu displayed twice
- Improved: support of Polylang plugin (different theme options and logos for different languages)

Version 1.3.0
- Added: support of WordPress 4.7; the theme requires WP 4.6+ now!
- Updated: bundled plugins
- Improved: perfomance of the theme
- Fixed: some small bugs in js and css

Do you like Bauhaus – Architecture & Portfolio WordPress Theme? Please click on the button below to purchase this item.